2016 Writers Guild Award for Videogame Writing goes to Rise of the Tomb Raider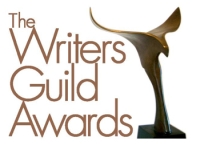 The Writers Guild of America announced the winners of the 2016 Writers Guild Awards this weekend, and Square Enix's Rise of the Tomb Raider took home the prize for "Outstanding Achievement in Videogame Writing."
Lara Croft's latest adventure was written by Rhianna Pratchett, with Narrative Design by John Stafford and Cameron Suey, and additional writing by Philip Gelatt. Pratchett is one of the gaming industry's premiere storytellers, but this is her first win at the Writers Guild Awards. She previously wrote 2013's Tomb Raider, as well as Heavenly Sword, Mirror's Edge, and Beatbuddy: Tale of the Guardians.
The writing team beat out some strong competition this year including Ubisoft's Assassin's Creed: Syndicate, Obsidian's Pillars of Eternity, and CD Projekt's The Witcher 3: Wild Hunt.
Developed by Crystal Dynamics, Rise of the Tomb Raider was released last year for the Xbox One and Xbox 360, and is now also available for the PC. It'll launch for the PS4 sometime this Fall.
It's Dangerous To Go Alone! Read This.
A Commenter Is You!