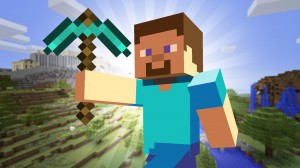 Mojang has announced that the long-awaited "Combat Update" (Version 1.9) for the PC version of Minecraft is now available to download.
As you might have guessed, the "Combat Update" makes a number of changes to Minecraft's combat mechanics, including a cool-down mechanic for weapons. Players will also now be able to craft shields and hold two items at once (like a sword and a shield, for example). These new tricks will certainly come in handy, as Mojang has expanded The End and given Ender Dragons the ability to be resummoned.
A complete list of changes added to the "Combat Update" can be found at Mojang's official website.