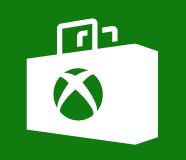 Yesterday, Microsoft kicked off their own Cross-Buy program with the announcement that Quantum Break will receive a simultaneous launch on the Xbox One and PC on April 5. Xbox One owners who pre-order the game will receive a free copy of the Windows 10 version, and both games will include Cross-Save support, so progress you make on one platform will carry over to the other. Though I guess I should break in here and point out that not everyone is happy about this news.
Hopefully, those Xbox fans will come around as it looks like Microsoft has no plans to make Quantum Break's Cross-Buy promotion a one-off. Posting on Twitter, the Head of Microsoft's Xbox Division, Phil Spencer, has confirmed that Cross-Buy will be a "platform feature" for the PC and Xbox One going forward because he sees it as being "good for gamers":
@Nahkapukki @MSFTY @Nicodemus9 @DCNationSlade We'll make it a platform feature. We think it's good for gamers.

— Phil Spencer (@XboxP3) February 11, 2016
Microsoft has a large number of PC and Xbox One games in the works for 2016 including Halo Wars 2, Killer Instinct Season 3, ReCore, and Sea of Thieves, so I wouldn't be surprised if any or all of them are announced as Cross-Buy titles in the near future.