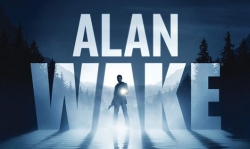 Now that Remedy Entertainment has completed development on Quantum Break (which will be available for the PC and Xbox One on April 5), the team might be getting ready to return to the adventures of an old friend.
Alan Wake was released for the Xbox 360 by Remedy in 2010, and now a trademark application for "Alan Wake's Return" has popped up on the website for the European-based Office for Harmonization in the Internal Market (Trade Marks and Designs). Remedy also recently went to the trouble of securing the AlanWakesReturn.com domain.
Remedy's Sam Lake has often discussed his desire to bring back the Alan Wake series. Last year, he even admitted that an "aborted prototype" for the game could be found in his office.
Obviously, the developer's true intentions are still a bit of a mystery, but a free copy of Alan Wake will be included with every pre-order for Quantum Break. And that is certainly a great way to get a more-or-less dormant franchise back in the spotlight.