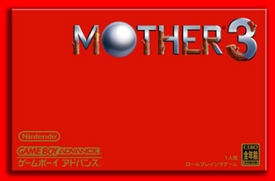 Hold on to your hats, Eurogamer has some good news for fans of the EarthBound franchise. According to Eurogamer's Tom Phillips, Nintendo will likely release Mother 3 (also known as EarthBound 2) in the US and Europe later this year.
Phillips originally began chasing the Mother 3 rumors on Twitter and Reddit, but Eurogamer's own sources within Nintendo eventually vouched for their accuracy. According to these insiders, Nintendo wants to release Mother 3 on the Wii U's Virtual Console in North America and Europe to celebrate the 10th anniversary of its launch on the Game Boy Advance in Japan.
Momentum for a Mother 3 release in the West has been building since Nintendo added EarthBound Beginnings to the Wii U's Virtual Console last June, ending its 26 years of Japanese exclusivity. While I'm hopeful that Nintendo may finally make Mother 3 available for English-speaking fans, it's important to remember that this is still just a rumor.