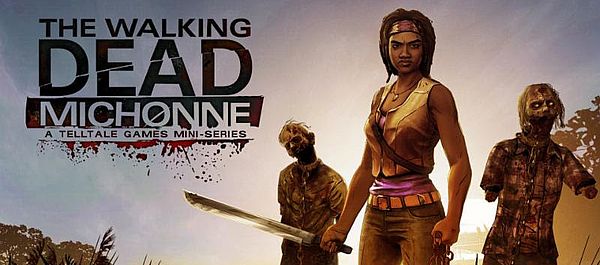 Telltale Games has announced that The Walking Dead: Michonne will kick off on February 23 with the release of the first episode, "In Too Deep." The three-part miniseries will be available for $14.99 and subsequent episodes will launch in March ("Give No Shelter") and April ("What We Deserve").
In this premiere episode, "In Too Deep," Michonne joins Pete and his crew on the sailing ship The Companion as they cruise the coast for survivors and supplies. When a desperate signal for help draws them to a scene of horrific massacre, Michonne and the crew are lead further to the floating survivors' colony of Monroe, which may just be harboring the person responsible for the carnage.
The Walking Dead: Michonne will be available for the PC, PS3, PS4, Xbox 360, Xbox One, and mobile devices, but you won't have to wait until the 23rd to get a look at the game in action. Telltale Games will host an extended preview event on their YouTube page this Sunday, February 14, at 8:30 PM (Eastern Time).