Weekly Warp-Up: Activision and Ubisoft Want You to Play More Games in 2016…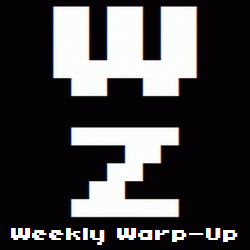 No, that's not a typo. Welcome to the Weekly Warp-Up, your weekly wrap-up of the biggest and the best articles posted at Warp Zoned this week…
The second part of our Day-By-Day Guide to All of 2016's New Video Games (April through September) is now live and we got to talk about the surprising number of big releases that'll be available throughout the Spring and Summer. But two of the biggest game publishers have revealed their 2016 plans to eager shareholders.
Ubisoft said Watch Dogs 2, For Honor, Tom Clancy's Ghost Recon: Wildlands, and South Park: The Fractured But Whole will all be released sometime this year, while Activision confirmed that An Infinity Ward-developed Call of Duty 2016, Skylanders 6, and another Destiny expansion will be out this Fall. Activision also revealed that Destiny 2 will be released in 2017.
But if you're looking for a game that's currently available, you want to dive into our review of action RPG Victor Vran.
And finally, Madden NFL 16's Super Bowl 50 prediction turned out to be a tad inaccurate. Better luck next year, EA!
More news from the past seven days can be found after the break.
New Game Announcements
More News
New Videos
Rumor Has It
New Release Round-Up
It's Dangerous To Go Alone! Read This.
A Commenter Is You!