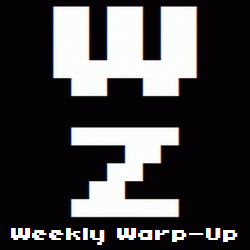 No, that's not a typo. Welcome to the Weekly Warp-Up, your weekly wrap-up of the biggest and the best articles posted at Warp Zoned this week…
Whatever your feelings are about the game's rather generic boxart, I'm just happy id Software's Doom finally has an official release date. The first person shooter will be available on May 13 in a standard edition and a spiffy Collector's Edition, and you can see it in action in a brand new Campaign Trailer. Conan O'Brien also got to spend a little time with Doom during his latest Clueless Gamer segment, where he was joined by Von Miller, Josh Norman, and Marshawn Lynch.
On the subject of Super Bowl 50, EA Sports and Madden NFL 16 are predicting that the Panthers will beat Broncos in the final seconds of the Big Game today.
And speaking of big games, the Warp Zoned staff got together this week to talk about What We Played in January 2016 and The Games of February 2016. Hope you enjoy them.
More news from the past seven days can be found after the break.
New Game Announcements
More News
New Videos
Rumor Has It
New Release Round-Up