Microsoft brought more than three dozen ID@Xbox games to GDC 2016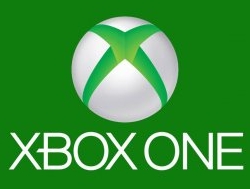 While Microsoft took their sweet time in embracing independent development on the Xbox One, they're certainly making up for it now with their ID@Xbox initiative. In addition to yesterday's news that the consolemaker will be begin offering "Cross-Network Play" on some of their upcoming Xbox One and Windows 10 titles, Microsoft has confirmed that more than three-dozen games will be on display during this week's Game Developer Conference.
If you're unable to attend GDC this year, Microsoft has posted the complete list at the Xbox Wire, which gives us a pretty nice glimpse into the future of the ID@Xbox program.
Capy's Below, Insmniac's Song of the Deep, and Chair's Shadow Complex: Remastered are just some of the titles you can try out this week at the Xbox Lobby Bar. The full list is available after the break, and hopefully Microsoft will bring at least some of these titles to next month's PAX East expo.
2Dark
Developer: Gloomywood
2Dark is a unique mix of stealth, horror and adventure. In 2Dark, you guide former detective Mr. Smith in his quest to find and free his kidnapped children in the sinister and macabre town of Gloomywood. [Xbox One]

Adventure on Clover Island
Developer: Right Nice Games
Adventure on Clover Island is an action platformer game focused on platforming, fighting enemies, exploring, large bosses and humor. You will be focused on melee, close-range combat and mechanical enemies. [Xbox One]

Anamorphine
Developer: Artifact 5
Anamorphine is a first-person surreal exploration game where you experience the memories of the main character after an unknown trauma. You play as Tyler, who is finding himself as he hits rock bottom. Discover what happened to him by journeying through Tyler's memories of his relationship with his wife Elena and her depression. [Xbox One]

Beacon
Developer: Monothetic
Beacon is a sci-fi themed Action Roguelike. You play as Freja, a highly skilled pilot for the private military sector who's crashed on an unidentified planet. You must fight your way through randomly generated levels, attempting to find your ship's Beacon to escape the planet. [Xbox One]

Below
Developer: Capy Games
Below is a top-down perspective adventure game about exploration contingent upon the character's survival. You are a warrior exploring the depths of a remote island. [Xbox One]

Candle Man
Developer: Spotlightor
Candle Man is game with unique low-light gameplay. An attractive story that takes place in a dreamlike world, it features beautiful dynamic lighting effects, light & shadow based challenges and puzzles. [Xbox One]

Chambara
Developer: Team OK
Chambara is a local multiplayer stealth/death-match game with only two colors. This enables you to seamlessly camouflage yourself with the environment, empowering you to sneak, search, and ambush each other in dramatic and stylish duels. [Xbox One]

Coffin Dodgers
Developer: Milky Tea Studios
Coffin Dodgers is set on the mean streets of a retirement village. You have to help save one of seven old retirees on your very own "pimped-up" mobility scooter, battling the Grim Reaper and his zombie army who are out to harvest souls. [Xbox One]

Deliver Us the Moon
Developer: KeokeN Interactive
Deliver Us the Moon is a space survival/exploration game that takes place in a future earth, where our resources are almost depleted. In this apocalyptic scenario, where the major powers of the world cannot agree on what the best course of action to take to help humanity, the WSA (World Space Agency decides in secrecy to send a lone astronaut to the moon to discover each country's research in order to pool it together and figure out a way to save mankind. [Xbox One]

Element
Developer: Flightless
Element is a real-time strategy space game for people who don't have time to play real-time strategy space games. You are escaping a decaying solar system. You must visit each planet, mine enough element and defeat the enemy to progress to the outer planets and beyond. [Xbox One]

Everspace
Developer: RockFish Games
Everspace is a 3D shooter that takes an in-depth look at the beauty of space while sending you to exotic destinations. You're a space pilot, and you must get your cargo to your destination without being shot down by enemy ships. Through a series of levels and upgrades, your missions will challenge both your skills and your ingenuity as you explore the universe one flight at a time. [Xbox One, Windows 10]

Flight Simulator
Developer: Dovetail Games
Take to the skies in the World's favorite flight simulator! Take off from anywhere in the world, flying some of the world's most iconic aircraft to any one of 24,000 destinations. [Xbox One, Windows 10]

Her Majesty's Spiffing
Developer: Billy Goat Entertainment
Her Majesty's Spiffing is a quintessentially English 3D adventure game full of jovial puzzles, impeccable manners and plenty of humor (that's humor with a 'u'… a second 'u'. Set in a fictional future you assume the role of Captain Frank Lee English (an astronaut and a gentleman, tasked with a mission set by none other than the Queen Herself. Your mission is to scour the galaxy in search of new worlds to claim for a Galactic British Empire! [Xbox One]

Human: Fall Flat
Developer: No Brakes Games
Human: Fall Flat is a quirky, open-ended physics-based third person puzzle and exploration game set in surreal, floating dreamscapes. Your goal is to escape the dreams of falling by solving puzzles with nothing but your wits and physics. [Xbox One]

Jotun
Developer: Thunder Lotus Games
Jotun is a hand-drawn action/exploration game set in Norse mythology. In Jotun, you play Thora, a Norse warrior who died an inglorious death and must prove herself to the Gods to enter Valhalla. [Xbox One]

Kerbal Space Program
Developer: Deported
Kerbal Space Program is a multi-genre game where you can create your own space program. You must build a space-worthy craft, capable of flying its crew out into space, without killing them. At your disposal is a collection of parts, which must be assembled to create a functional ship. Each part has its own function and will affect the way a ship flies (or doesn't. So strap yourself in, and get ready to try some Rocket Science! [Xbox One]

Kingdom
Developer: Noio and Licorice
Kingdom is a 2D, pixel-art, sidescrolling strategy/resource management game. You control a king or queen that rides back and forth, collecting coins and using those coins to spend on various resources, such as hiring soldiers and weapon smiths, building defenses against creatures that can attack and steal the king or queen's crown (which will end the game, and otherwise expanding your kingdom. [Xbox One, Windows 10]

Kyub
Developer: Ninja-Egg
Kyub is an action/puzzle game that can become extremely challenging. There are more than 80 levels to master. Even the strongest players will find that the logical but devious puzzles will take many hours to solve! [Xbox One, Windows 10]

Manual Samuel
Developer: Perfectly Paranormal
Manual Samuel is a comedy physics-based adventure/survival game. After a meeting with Death, you (Sam are offered a deal: to live for 24 hours manually, or have your immortal soul tortured in Hell for all eternity. Choosing the more favorable option, Manual Samuel is the story of that one day in which you have to control every one of your bodily functions, be it to breath in and out, move your limbs, blink, work, kiss and even use the restroom. [Xbox One]

Perception
Developer: The Deep End Games
Perception is a new narrative horror adventure game where you play a young blind woman using your extraordinary hearing and razor-sharp wits to unravel the mysteries of an abandoned estate that haunts your dreams. [Xbox One]

Pit People
Developer: The Behemoth
Pit People is a fast-paced, turn-based, co-op adventure game from the legendary creators of Castle Crashers, Battleblock Theater, and Alien Hominid. Dogged at every step by a mysterious and power-hungry narrator, you'll need to rally your troops and steel your wits if you hope to survive a hostile world filled with sinister robots, deadly vampires and brutally adorable cupcake people! [Xbox One, Windows 10]

Pixel Galaxy
Developer: Serenity Forge
Pixel Galaxy puts a major twist in the shoot 'em up genre. Not only does it take away your own ability to shoot, but it compels you to collect enemies as both your shooters and shields, to grow your ship into any shape you want. [Xbox One]

RBI Baseball 16
Developer: MLB Advanced Media
Make the play with your favorite Major League Baseball team and win the World Series! RBI 16 features enhanced lighting and graphics, revamped defensive AI, improved batting system, and the ability to sim through games in Season mode. Track your season stats by team, player and league leaders across multiple seasons. [Xbox One]

Rivals of Aether
Developer: Dan Fornace
Rivals of Aether is a fighting game set in a world where warring civilizations summon the power of Fire, Water, Air, and Earth. Choose a Rival to bring into the battlefield and manipulate the powers of the classical elements and animal movement. Untangle the mysterious conflicts of the planet Aether in Story Mode or take your combat skills online and challenge your friends across the world. [Xbox One, Windows 10]

Rocket Fist
Developer: Daniel Snd
Rocket Fist is a multiplayer arena that plays like a cross between dodgeball and billiards. You can hold one Rocket Fist at a time and only get one shot to throw your punch before having to run, hide and dodge to pick it back up! The matches are fast and intense, so players can rotate in and out quickly and it's entertaining to watch. [Xbox One]

Shadow Complex: Remastered
Developer: Chair Entertainment
The beloved Shadow Complex (a side-scrolling spy game from 2009 is back and has been remastered for its 2016 release! There will be new graphics, achievements, and challenges. [Xbox One]

Sniper Elite 4
Developer: Rebellion Interactive
Sniper Elite 4 is the next installment in the chart-topping shooter series. You must fight alongside the brave men and women of the Italian Resistance to help free their country from the yoke of Fascism, and defeat a terrifying new threat with the potential to halt the Allied fightback in Europe before it's even begun. If your mission fails, there will be no Operation Overlord, no D-Day landings, and no Victory in Europe. [Xbox One]

Song of the Deep
Developer: Insomniac
Song of the Deep is a Metroidvania-style action-adventure game following a young girl's quest into the unknown to find her missing father. Combining discovery, skill, and suspense with an unforgettable narrative, this underwater journey will challenge you to explore, experiment, and skillfully navigate a vast ocean landscape. [Xbox One]

Stikbold!
Developer: Reign Bros
Stikbold is a glorious and intense sport, which will put your friendships to the test with fast-paced, hard-hitting and occasionally hilariously unfair gameplay. Go on an exciting co-op adventure through the charming story campaign, or test your skills against friends and family, in the definitive battle of the living room. [Xbox One]

Subnautica
Developer: Unknown Worlds
Subnautica is an open-world exploration game without weapons. You crash-land on an alien underwater planet and you must figure out how to survive, discover the reasons you're here and make a critical choice about finding your way home. [Xbox One]

Superhot
Developer: Superhot
Superhot is the first person shooter where time moves only when you move. See the bullets crawling towards you as you carefully plan your steps and aim your gun. Enjoy the mayhem that is unleashed as you put that plan into motion. Dodge bullets. Take out your enemies. One step at a time. [Xbox One]

Swordy
Developer: Frogshark [Xbox One]Swordy's core gameplay is physics based combat. It is "easy to learn, but hard to master". You are able to get a real sense of weight and cohesion because of the physics interactions. It just feels good to swing a sword, to throw a hammer, to get a good swing on someone and see the juicy outcome of characters flying, weapons and coins dropping and blood splattering.

The Mean Greens: Plastic Warfare
Developer: Virtual Basement / Code Headquarters
The Mean Greens: Plastic Warefare is a unique take on a third person shooter which bridges the gap in player groups based on its appeal to all ages. Through capture the flag, foosball, and attack and defend inspired levels, you can select from your arsenal of weapons to combat your way to victory. So zipline your way to success! [Xbox One]

The Turing Test
Developer: Bulkhead Interactive
The Turing Test is a first person puzzler that explores the phenomena of consciousness and challenges the meaning of human intuition. You take control of Ava Turing, an engineer for the International Space Agency (ISA, and progress through a narrated story of introspection and morality whilst uncovering the hidden mysteries of Europa. Delve into The Turing Test's human interaction puzzles and arm yourself with logical and methodical thinking. [Xbox One, Windows 10]

The World to the West
Developer: Rain
World to the West is a top-down action adventure game, set in a land of ancient civilizations and corrupt colonies. You will traverse everything from lush, dangerous jungles to sinister ruins, meeting challenges head-on using your wits, brute force and clever technology. [Xbox One]

Thimbleweek Park
Developer: Terrible Toybox
Thimbleweed Park is an all new 2D point & click adventure game about two washed up detectives investigating a dead body found in the river just outside of town. It's a game where you switch between five playable characters while uncovering the dark, satirical and bizarre world of Thimbleweed Park. [Xbox One, Windows 10]

To Azimuth
Developer: [Bracket] Games [Xbox One]To Aziumth is a David Lynch style alien abduction mystery where you take on the role of Susannah or Nate in their search for Eli. Each character has their own separate story, though the narratives of each intersect and intertwine in many ways. To Azimuth is, at its heart, an adventure game. Much of the game will entail exploring environments and rummaging about to look for pieces of information and clues, many of which will be locked behind environmental puzzles rooted in real-world logic.

Tumblestone
Developer: The Quantum Astrophysicists Guild
Tumblestone is an action-puzzle game where you can race your friends in multiplayer or challenge yourself in story mode. Solve progressively more difficult and creative puzzles, help a sausage make friends, and find out what happened to the Tumblecrown. [Xbox One]

Warhammer: End TimesVermintide
Developer: Fatshark
Warhammer: End TimesVermintide builds is a first-person shooter video game. Set in the End Times, you can team up with three other players to fight against the Skaven, a race of rodent-like monstrous creatures, in the city of Ubersreik. At the end of each match, you are given the opportunity to roll dice, which determine the weapons they will receive. [Xbox One]

Worms WMD
Developer: Team 17
Worms WMD features a fresh, brand new look 2D cartoon-inspired worm as well as gorgeous hand drawn landscapes. For the first time ever you will be able to use exciting new vehicles and even enter buildings which will add new strategic elements of gameplay to the traditional wormy warfare. [Xbox One, Windows 10]
It's Dangerous To Go Alone! Read This.
A Commenter Is You!