Microsoft enables Cross-Network Play for Xbox One, Windows 10, and "other networks"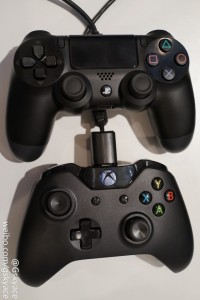 Chris Charla is the Director of Microsoft's ID@Xbox initiative and he made a rather surprising announcement today on the Xbox Wire. With the Game Developers Conference set to kick off today, the executive revealed that a new feature will soon be available to ID@Xbox developers… Cross-Network Play.
Developers who choose to implement Cross-Network Play within their games will give Xbox One and Windows 10 players the opportunity to compete in online multiplayer matches against each other. Best of all, Microsoft will also open up this service to any "other networks" who choose to participate, essentially inviting Sony and Nintendo to come play in their sandbox.
This invitation is especially interesting as the first game to offer Cross-Network Play is Psyonix's Rocket League. Will Sony take them up on it? Let's hope so…
It's Dangerous To Go Alone! Read This.
A Commenter Is You!