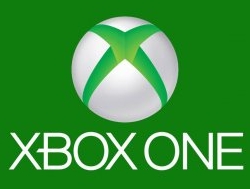 Microsoft has announced they're once again dropping the price on all Xbox One console bundles by $50. Beginning this Sunday, March 20, the consolemaker will institute a "temporary" new price of $299 for the Xbox One. But don't forget, the last time Microsoft "temporarily" dropped the price on the Xbox One, it became a permanent price drop a few months later.
According to Microsoft's Major Nelson, this limited time sale will be followed by a major Xbox Games Store sale beginning on March 22. More than 150 games will be discounted by 40-60% off including titles such as Fallout 4, Halo 5, Call of Duty; Black Ops III, Far Cry: Primal, and Tom Clancy's Rainbow 6: Siege.
The 2016 Spring Sale will extend beyond Xbox One games to also include PC titles and Movies & TV Shows. PC games like Hand of Fate, Leo's Fortune, and Halo: Spartan Strike will go on sale next week, alongside films and shows such as The Martian, Straight Outta Compton, Sicario, and Better Call Saul.
The 2016 Spring Sale will end on March 29.