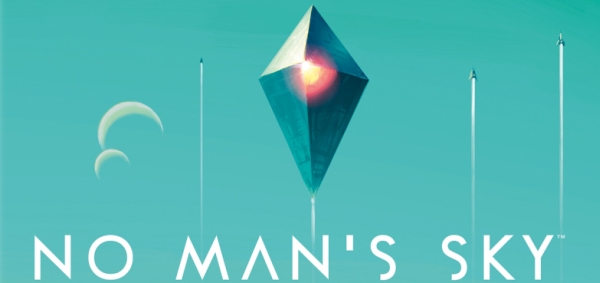 After years of toil, a flood of biblical proportions, and a chat with Mr. Stephen Colbert, Hello Games is finally ready to announce that No Man's Sky will be released for the PC and PS4 on June 21.
While the developer doesn't have a new trailer to mark the occasion, they did reveal that No Man's Sky will be available to purchase for the PC (as a digital download) and the PS4 (as a digital download through the PlayStation Store and as a Blu-ray disc at your game store). They also confirmed that players will interact with aliens throughout the course of the game, and will even need to decipher several alien languages to advance.
Managing Director Sean Murray stopped by the PlayStation Blog and spoke to SCEE Blog Manager Fred Dutton about this rather unexpected new feature:
In short, here's how it works. As you travel around the universe you'll encounter individuals from several distinct races. As with everything else in the game, how they look and what they say is procedurally generated based on a set of variables defined by the Hello Games team.

You'll be able to trade with them, gain upgrades, learn more about the game's lore, forge alliances and so forth. Sound straightforward? Well, not so fast.

[…]

"With NPCs in No Man's Sky, you actually have to learn their language; they speak to you in their native tongue. The more you travel around the universe, the more you learn their language, and the more you can communicate with them."
Murray used the remainder of the post to reveal a lot more about the game's many alien languages and how players will interact with the various factions in the No Man's Sky universe. I think it's well worth your time.