Weekly Warp-Up: Microsoft Closes Lionhead Studios and Press Play Studios…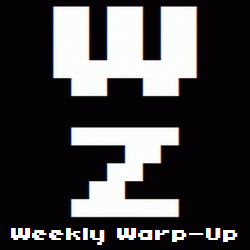 No, that's not a typo. Welcome to the Weekly Warp-Up, your weekly wrap-up of the biggest and the best articles posted at Warp Zoned this week…
Microsoft shrunk their slate of internal teams this week when they decided to shut down development on Fable Legends. The consolemaker is looking for a way to also close developer Lionhead Studios, though it's possible they could remain operational. Unfortunately, the same can't be said for Press Play Studios, which was shuttered, along with their in-development survival game, Project Knoxville.
Elsewhere on Warp Zoned this week, we published reviews for Capcom's globetrotting fighting game, Street Fighter V; and Nintendo's adorable Yoshi's Woolly World.
Travel past the break to read all about more news from the past seven days.
New Game Announcements
More News
New Videos
Rumor Has It
Etcetera
New Release Round-Up
It's Dangerous To Go Alone! Read This.
A Commenter Is You!