Weekly Warp-Up: Two More Publishers Drop Out of E3 2016…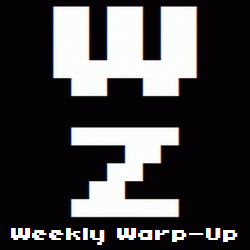 No, that's not a typo. Welcome to the Weekly Warp-Up, your weekly wrap-up of the biggest and the best articles posted at Warp Zoned this week…
Activision has decided to follow EA's lead and drop out of this year's E3 Expo. However, the megapublisher also announced a partnership with Sony and confirmed that Infinity Ward's Call of Duty 2016 will make its public debut during the consolemaker's E3 Press Conference.
Disney Interactive will also join Activision and EA on the sidelines because Disney Infinity 4.0 won't be ready to go this Summer. Instead, the House of Mouse has announced plans to continue supporting Disney Infinity: Star Wars.
Elsewhere around Warp Zoned this week, we published a review of Tharsis, Choice Provisions's survival board game. The staff also got together to talk about What We Played in February 2016 and The Games of March 2016.
More news from the past seven days can be found after the break.
New Game Announcements
More News
New Videos
Rumor Has It
New Release Round-Up
It's Dangerous To Go Alone! Read This.
A Commenter Is You!