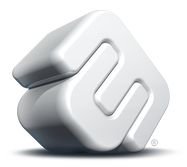 Evolution Studios had been a second party developer for Sony Interactive Entertainment since 2008, but the consolemaker decided to shut down the studio at the end of March. Today, GamesIndustry.biz is reporting that the entire team will be joining Codemasters to work on a brand new project.
"The core of the Evo team have been together for 15 years and we really love working together," Evolution co-founder Mick Hocking said. "We all love racing, we're all petrol heads. This is just an opportunity to bring those guys across, keep the team together, keep all that knowledge and all that expertise together, and combine it with the fantastic talent at Codemasters."
"We're looking to scale our business, we're absolutely focused on racing, we want to only do AAA racing, which is exactly what these guys are about," added Codemasters CEO Frank Sagnier. "We share DNA, passion, talent. So it was sort of lucky that Sony took that decision, and I'm very happy about it. We were Ferrari and Mercedes, now we're the same team."
The rights to the MotorStorm franchise and DriveClub will remain with Sony.