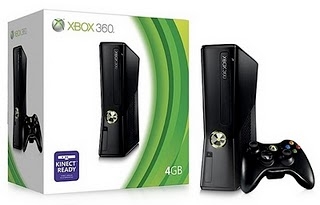 Get out your hankies, Microsoft has announced the Xbox 360 will soon cease production.
After celebrating its 10th birthday last November, Microsoft's Phil Spencer wrote a eulogy of sorts for the system on the Xbox Wire yesterday:
Xbox 360 means a lot to everyone in Microsoft. And while we've had an amazing run, the realities of manufacturing a product over a decade old are starting to creep up on us. Which is why we have made the decision to stop manufacturing new Xbox 360 consoles. We will continue to sell existing inventory of Xbox 360 consoles, with availability varying by country.
It's unknown exactly how many Xbox 360 consoles still remain on store shelves, but it'll probably be available to purchase for quite a while. Which is good, because Microsoft has no plans to end support for the system. Xbox Live services and online multiplayer will remain active on the legacy platform, as will the Games With Gold program.
The success of the Xbox 360 cannot be overstated, but Spencer tried to put into round numbers anyway. Since the system launched in November 2005, Xbox 360 owners have collectively spent more than 78 billion hours playing games, while another 25 billion hours were tallied using apps like YouTube, Netfix, and HBO Go. Also, more than 27 billion Achievements have been unlocked, earning players 486 billion Gamerscore.
And don't forget, backwards compatible Xbox 360 titles will also remain available through the Xbox Games Store on Xbox One, and that list will continue to grow.