Weekly Warp-Up: A Big Week for Bethesda…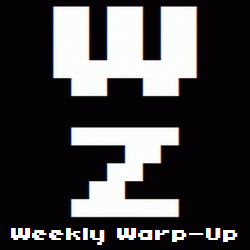 No, that's not a typo. Welcome to the Weekly Warp-Up, your weekly wrap-up of the biggest and the best articles posted at Warp Zoned this week…
It was a big week for Bethesda as the publisher celebrated a big win for Fallout 4 at the 2016 BAFTA Games Awards. The post-apocalyptic RPG was named "Best Game" by the British Academy, beating out The Witcher 3, Bloodborne, and Everybody's Gone to the Rapture.
Bethesda is also gearing up to release their next big hit, Doom, and we thought last week's Closed Beta was a huge success. If you weren't able to secure a beta key, you'll get another chance to chaingun a demon on Mars next week with the Open Beta. Bethesda's post-launch DLC plans for Doom were also revealed earlier this week.
Elsewhere around Warp Zoned this week, the staff got together to discuss What We Played In March and our picks for The Games of April. You can also spend this Sunday with a review of multiplayer physics puzzler Dreii.
More news from the week that was can be found after the break.
New Game Announcements
More News
New Videos
Rumor Has It
New Release Round-Up
It's Dangerous To Go Alone! Read This.
A Commenter Is You!