Weekly Warp-Up: PAX East 2016 Preparations…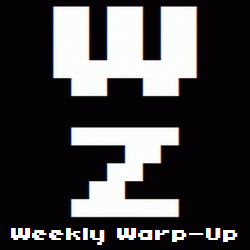 No, that's not a typo. Welcome to the Weekly Warp-Up, your weekly wrap-up of the biggest and the best articles posted at Warp Zoned this week…
The Boston Convention and Exhibition Center will open its doors for PAX East 2016 in less than five days (118 hours, to be exact) and the exhibitor list is filling out nicely:
Elsewhere around Warp Zoned this week, we published a review of Ska Studios's Salt and Sanctuary. It's a little like Dark Souls, and if you don't have the time to dive into Dark Souls III, it's the next best thing.
Hit the jump to read up on more news from the week that was.
New Game Announcements
More News
New Videos
Rumor Has It
Etcetera
New Release Round-Up
It's Dangerous To Go Alone! Read This.
A Commenter Is You!