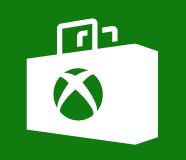 Gamemakers are keeping the April Fool's Day jokes to a minimum this year, and Microsoft is following suit with an uncharacteristically small update to the Xbox Games Store. Just two games were released on the digital storefront today… players can try out the "super-kooky" platformer Organic Panic or the tomb-raiding antics of Adam's Venture: Origins.
More information on each title can be found below and both are now available to download for the Xbox One.
Xbox One Games

Orgnaic Panic ($14.99)
Organic Panic is a super-kooky platformer with totally destructible environments and dynamic fluids. The incredible physics uses the "DAFT Engine" (Destructible And Fluid Technology) making for unique and diverse gameplay: wood floats and burns, lightning conducts, ice is slippery and melts, water douses fire, rubber is bouncy, acid disintegrates… Master the four elementally powered heroes and swap between them to overcome Baby Cheese's evil technological empire. Smash through earth, create and turn into water, control gravity, and set it all on fire as you battle and puzzle your way through over 200 Single-Player, Co-Op, and Versus levels.

Adam's Venture: Origins ($49.99)
Adam's Venture: Origins is a reimagining of the Adam's Venture franchise. Streamlined and replotted to forge an engaging narrative, Adam's Venture: Origins reimagines the events of the first exploits of Adam Venture. Embark on a bold adventure in Adam's Venture: Origins. Set in the roaring 20s, in Adam's Venture: Origins you will explore ancient ruins, and recover mysterious artifacts. Together with your trusted accomplice Evelyn, you will have to outsmart the evil Clairvaux company.