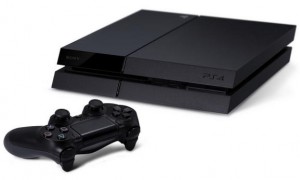 Executives at Sony Interactive Entertainment have a big reason to celebrate this Memorial Day. And no, it's not because Hideo Kojima and Guillermo Del Toro are throwing the biggest pool party/BBQ you've ever seen.
In reality, the consolemaker has announced that more than 40 million PS4 consoles have been sold to consumers as of May 22, 2016. That means that an average of 43,478 PS4s were purchased each and every day since the system went on sale on November 15, 2013.
"We are truly grateful for the enormous support from our fans and partners across the globe, which helped us achieve this significant milestone in such a short span of time," said Andrew House, the President and CEO of Sony Interactive Entertainment. "We will strive to deliver even more exciting gaming experiences to our users, further driving the momentum and accelerating the expansion of the PS4 platform and its business this fiscal year by offering an unparalleled lineup of games, bringing our virtual reality system, PlayStation VR, to market, and providing groundbreaking features and network services."
Sony also revealed that more than 270.9 million PS4 games have been sold since the system's debut (nearly 300,000 a day, in case you were curious), and that The Last Guardian is still on schedule to launch in 2016.
Presumably, a final release date for The Last Guardian will be announced at this year's E3 Expo.