Weekly Warp-Up: Memorial Day 2016 Edition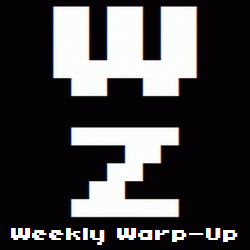 No, that's not a typo. Welcome to the Weekly Warp-Up, your weekly wrap-up of the biggest and the best articles posted at Warp Zoned this week…
The end of May is near, and Memorial Day is tomorrow, so game publishers mostly took this past week off. But be sure to take a look back at what the Warp Zoned staff was up to the last seven days, including Chris Cobb's detailed look at what he wants from Resident Evil 7 in Warp Zoned Wish List: What We Want From Resident Evil 7.
Also this week, Andrew Rainnie filed another entry in his Kickstart This! series, this time focusing on Islands of Nyne: Battle Royale, an online shooter.
Not every game publisher took the week off, and big announcements from Square Enix, Bandai Namco, Codemasters, and WB Games can be found after the break.
New Game Announcements
Pre-Launch Updates and Release Date Announcements
Other Game News
New Videos
Etcetera
Conan O'Brien welcomed Peter Dinklage and Lena Headey to "Clueless Gamer" to play Overwatch.
New Release Round-Up
It's Dangerous To Go Alone! Read This.
A Commenter Is You!