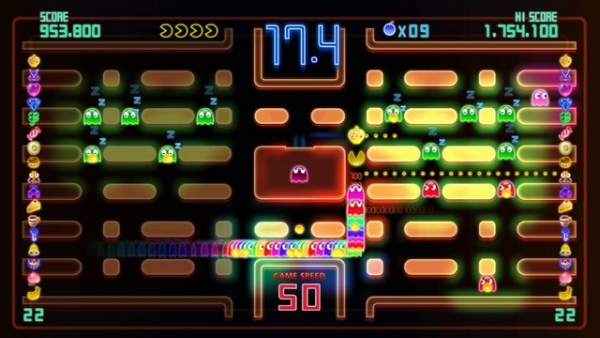 The South Korea Game Rating and Administration Committee (GRAC) has approved a rating of "Everyone" for Pac-Man Championship Edition 2, the heretofore unannounced third entry in the series.
Designed by Toru Iwatani, and released for the Xbox 360 in 2007, the first game in the Pac-Man Championship Edition series rejuvenated the iconic character by adding a neon-infused visual style and a rocket-propelled increase in speed. It was followed by Pac-Man Championship Edition DX, a sequel with additional mazes and game modes, in 2010.
If the GRAC listing is legitimate, Pac-Man Championship Edition 2 is in development for the PC, PS4, and Xbox One at Bandai Namco. Unfortunately, there's no release date information as of yet, but fans were warned they'll need to "avoid the ghosts in the maze" to find success in the third game in the series. So we know it won't stray too far from Pac-Man's familiar formula.