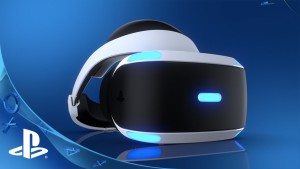 The 2016 E3 Expo is slowly winding its way down, but Sony wants to bring a small part of the experience to fans across the country this weekend. Starting tomorrow, and continuing on Saturday, Sony will install PlayStation VR demo units at a limited number of retailers across the country.
The demo units will be installed at more than 30 Best Buy and GameStop stores, and a complete list of locations can be found at PlayStation.com. Fans who get the chance to strap on a PlayStation VR headset this weekend will be able to try out demos for PlayStation VR Worlds, Eve: Valkyrie, Headmaster, Battlezone, and SuperHyperCube.
If a store with a demo unit isn't located anywhere near you (and that seems to be true for most of the country), don't worry, Sony plans to expand the PlayStation VR demo program to about 300 locations across the US and Canada on June 24.
And don't forget, the PlayStation VR will be available on store shelves on October 13.