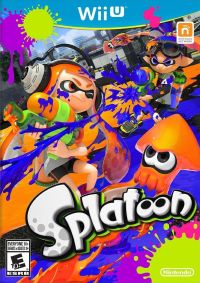 So it's come to this. Nintendo has announced that Splatoon's next Splatfest will be the final Splatfest.
Set to kick off on July 22 and scheduled to run for 48 hours, the final Splatfest will ask players to make the ultimate choice… Callie or Marie?
The Splatfest's final scores will be tallied using the results from all regions, but individual matches will be segregated. Players from Japan will only be matched with other players from Japan, while players from North America and Europe will be matched against each other. Splatoon owners will be able voice their choice for Callie or Marie at the Inkopolis Plaza kiosk beginning on Monday, July 4, at 10:00 PM (Eastern Time). Until then, keep checking your email inbox, because Nintendo is going to send out a survey asking players to choose the stages for the "Squid Sisters Showdown" Splatfest.
Mark it on your calendar, the final Splatfest will begin on Friday, July 22, at 5:00 AM (Eastern Time) and the Callie versus Marie melees won't stop until Sunday, July 24, at 5:00 AM (also Eastern Time). Good luck to both sides and may the best Sister win.