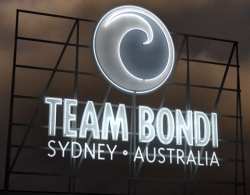 Show of hands… who remembers Whore of the Orient, Team Bondi's proposed followup to L.A. Noire? I think I see a few hands in the air, but not too many.
That's because we haven't heard a peep out of Team Bondi (which is part of George "Mad Max" Miller's Kennedy Miller Mitchell these days) in more than three years. And the last bit of news to emerge from the studio was a rumor that progress on Whore of the Orient had stopped.
So here we are in 2016… and that rumor was probably true. The GameHugs podcast recently caught up with Derek Proud, a Producer formerly employed by Kennedy Miller Mitchell, and he confirmed that Whore of the Orient is most likely dead:
"Well Whore of the Orient was the spiritual successor to L.A. Noire. We were going to use that tech and we were going to create a game set in the 1930s, maybe 1940s, of Shanghai. Shanghai was the only place in the world you could go to in the 1930s and 1940s if you didn't have a passport. So everybody who was running from something went to Shanghai. The whole city was run by a gangster called Big-Eared Du and it's just the most fascinating time, place, and setting."
Proud later admitted that even though Whore of the Orient had plenty of support from Team Bondi's senior management, it was wasn't enough to keep it alive. And while there's a chance the game could be revived someday, when asked if we'll ever see it, he responded, "I don't think so."
At this point, I guess you could say that Whore of the Orient needs another hero.