Weekly Warp-Up: E3 2016 Countdown Edition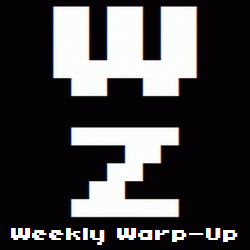 No, that's not a typo. Welcome to the Weekly Warp-Up, your weekly wrap-up of the biggest and the best articles posted at Warp Zoned this week…
You know that the 2016 E3 Expo is right around the corner, because Microsoft just permanently lowered the price of all Xbox One bundles by $50 earlier this week. But the biggest news from the past seven days doesn't have much of anything to do with E3.
Mojang announced that more than 100 million copies of Minecraft have been sold for the PC, PS3, PS4, Vita, Wii U, Xbox 360, Xbox One, and mobile devices. This sales milestone also makes it one of the most popular games of all time.
Elsewhere on Warp Zoned this, I filed a hands-on report about Perception, Deep End's upcoming first-person narrative horror game. And the Warp Zoned staff got together to discuss What We Played in May 2016 and The Games of June 2016.
More news from this past week can be found after the break.
New Game Announcements
Pre-Launch Updates and Release Date Announcements
Other Game News
New Videos
Etcetera
Rumor Has It
New Release Round-Up
It's Dangerous To Go Alone! Read This.
A Commenter Is You!