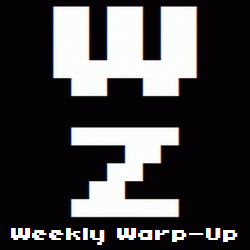 No, that's not a typo. Welcome to the Weekly Warp-Up, your weekly wrap-up of the biggest and the best articles posted at Warp Zoned this week…
The 2016 E3 Expo will unofficially kick off in just four hours with EA's annual Press Conference, where we'll hear a lot about sequels, Star Wars, and sports. Bethesda has staked out a Sunday night spot for their Press Conference, and Monday will feature presentations from Microsoft, Ubisoft, and Sony. But what about the week that was?
Believe it or not, the biggest announcement from the past week wasn't connected to E3 at all. And that's because while Sony confirmed the PS4 Neo is real… they have no plans to showcase it during the E3 Expo. There's no release date, no price, and no explanation about how it's better, but it exists. And that's enough for now.
Elsewhere on Warp Zoned this week, UK Correspondent Andrew Rainnie shined the Kickstart This! spotlight on Death Story, and I reviewed the simply amazing Superhot.
More news from this past week can be found after the break.
New Game Announcements
Pre-Launch Updates and Release Date Announcements
Other Game News
New Videos
Rumor Has It
New Release Round-Up