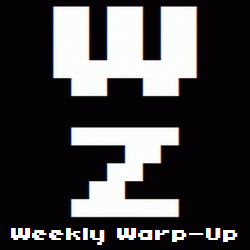 No, that's not a typo. Welcome to the Weekly Warp-Up, your weekly wrap-up of the biggest and the best articles posted at Warp Zoned this week…
The 2016 edition of the E3 Expo has come to a close, so it's time to look back on the weeklong festival upcoming games with our annual alphabetical rundown of everything from the show floor, the press conferences, and the pre-Expo hype period. You can find Warp Zoned's E3 A-Z after the break, but first let's talk, about that polarizing "Beginning Hour" demo for Resident Evil 7: Biohazard.
Looking ahead, Sony will bring a little piece of E3 to stores across the country next weekend with their plan to install PlayStation VR demo units in hundreds of retail outlets. We even got a sneak peek at next year's E3 Expo when Shigeru Miyamoto mentioned that he's working on "A New Kind of Mario."
But the future is now, and the A-Z of E3 2016 is available after the break.
A
B
C
D
E
F
G
H
I
J
K
L
M
P
Q
R
S
T
V
W
X
Y
New Release Round-Up