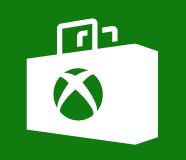 The 2016 Tour De France will pedal into view in just two weeks, so Cyanide Studio is back with their latest adaptation of cycling's biggest event in today's Xbox Games Store update. Tour De France 2016 for the Xbox One includes all 21 stage from this year's event and players will need to become proficient in attacking, sprinting, and counter-attacking to claim the yellow jersey.
Also available this week is Bard's Gold, a side-scroller for the Xbox One that serves as an homage to 90s platformers such as Rainbow Island, Rick Dangerous, and Alex Kidd.
More information on both of these games can be found right here, courtesy of the Xbox Games Store:
Xbox One Games

Tour De France 2016 ($49.99)
Embody the greatest cycling champions competing to conquer the yellow jersey along the 21 official stages of a Tour De France 2016, packed with exciting new features! Experience the emotions of a pro-rider by attacking, sprinting, counter-attacking; picking the best trajectories and taking the best tactical decisions to lead your teammates to victory. Take to the road in solo, compete against your friends, or play in co-op on the same screen.

Bard's Gold ($4.99)
Bard's Gold is a challenging platformer that let's you explore eerie worlds in a quest for a Goblin that stole your gold. Help the Bard to overcome the dungeon's many dangerous perils and use your new-found treasures to improve your character and to buy new weapons and gear!