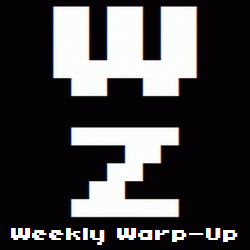 No, that's not a typo. Welcome to the Weekly Warp-Up, your weekly wrap-up of the biggest and the best articles posted at Warp Zoned this week…
It's Comic-Con weekend, so get ready to get geeky and nerdy with all the latest video game news. That includes our look at 10 Superheroes and Supervillains We Want to See in Injustice 2, which matches up nicely with the announcement that NetheRealm will add Wonder Woman and Blue Beetle to Injustice 2.
But the biggest news out of San Diego this weekend is that a pair of new Sonic games are in development at Sega including Sonic Mania (a 2D side-scroller due out next Spring) and Project Sonic (a new game from Sonic Team that'll be released for the PC, PS4, Xbox One, and NX next Fall).
But for my money, the actual biggest announcement was that Bandai Namco will bring Pac-Man Championship Edition 2 to the PC, PS4, and Xbox One this September. Pac is back!
Elsewhere on Warp Zoned this week, we cast our reviewer's gaze on Uncharted 4: A Thief's End. Nathan Drake had a good run, but it's time to say goodbye.
More news from the week that was can be found after the break.
New Game Announcements
Pre-Launch Updates and Release Date Announcements
Other Game News
New Videos
Etcetera
New Release Round-Up