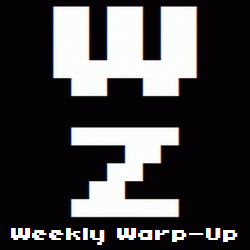 No, that's not a typo. Welcome to the Weekly Warp-Up, your weekly wrap-up of the biggest and the best articles posted at Warp Zoned this week…
We're in that rather blissful post-E3/pre-Gamescom rift where nothing much of note happens in the video game industry. Thankfully, Pokemon Go is here to make the Summer a little more exciting. But remember to steer clear of dead bodies when you're trying to catch 'em all.
Another favorite Summer pastime is the recently-ended Summer Games Done Quick charity stream. But you can still go back and relive all of this year's great runs, and don't forget to watch the event's "3-Legged Race" kickoff by The Late Show With Stephen Colbert.
Finally this week, the Warp Zoned staff got together to discuss What We Played in June (Doom! Mighty No. 9!) and The Games of July (Um…).
More news from the rest of the week can be found after the break.
New Game Announcements
Pre-Launch Updates and Release Date Announcements
Other Game News
Rumor Has It
New Release Round-Up