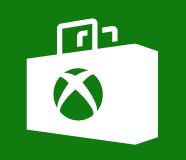 The Summer continues to soldier on and with another Wednesday comes another batch of new additions to the Xbox Games Store. Today, Xbox One owners will be able to go on an RPG adventure, and follow along as a pair of ninjas battle robots and… deliver pizza.
In Sword Coast Legends, players will be able to have a "shared storytelling experience" in a multiplayer game that allows one player to become the Dungeon Master in a special DM Mode.
Elsewhere on the Xbox Games Store today, Xbox One owners will be able to battle robots in 10 Second Ninja X, and deliver pizzas in Ninja Pizza Girl. Believe it or not, the Ninja Turtles aren't involved in either game.
More details about all of these titles (and a few other new releases) can be found after the break.
Xbox One Games

Sword Coast Legends ($19.99)
Set in the lush and vibrant world of the Forgotten Realms, Sword Coast Legends offers an all-new way to enjoy the time-tested magic of playing Dungeons & Dragons as a shared storytelling experience. Bringing the roleplaying dynamic between players and Dungeon Masters to life with DM Mode, a real-time experience in which Dungeon Masters guide players through unique customizable adventures.

10 Second Ninja X ($9.99)
10 Second Ninja X is a blisteringly fast, overwhelmingly intense action game. The nefarious Captain Greatbeard has kidnapped you and trapped your forest friends inside of his army of robots like some kind of psychopath. Greatbeard doesn't think you're the fastest ninja who ever lived – he is WRONG. Destroy all of Greatbeard's robots in each level in ten seconds or less. Be fast enough to get the coveted three star rating in each. Fight through 100 levels, explore Greatbeard's airship, discover secrets and climb the leaderboards.

Cast of the Seven Godsends: Redux ($6.99)
Cast of the Seven Godsends harks back to the days when classic 2D, run 'n gun, action-shooter games ruled the arcades. Four levels of difficulty, six worlds to conquer, twelve mid and end-of-level bosses, seven god-like armour sets, five basic weapons and thirty-five magic combat spells! King Kandar must call upon the aid of the seven gods of Dareca as he traverses the six worlds of his kingdom in a bid to save his son.

Maldita Castilla EX: Cursed Castile ($11.99)
Banish the zombies and demons that entered the Kingdom of Castile with Don Ramiro, the loyal King's Knight, and his friends. For that, you will use a different range of weapons to defeat your enemies through the cursed lands of Tolomera, in a pure classic arcade action style. Features eight Stages, 19 Bosses, 48+ types of enemies, four different endings, and more.

Ninja Pizza Girl ($9.99)
Ninja Pizza Girl is a supreme platformer with a deep-dish message, featuring an old-school action platformer vibe, a dedicated speedrun mode, and comic cutscenes hand drawn by an authentic teenage girl. Its deeply-woven story follows Gemma, a sixteen-year-old girl working as a pizza delivery ninja for her father's independent Pizzeria. In a world where slums teeter on top of skyscrapers, where powerful mega-corporations exploit the poor and where quality pizza is hard to come by, Gemma must fight to keep her ideals, her family and their business intact in face of the most merciless enemies known to any teenage girl – other teenagers.