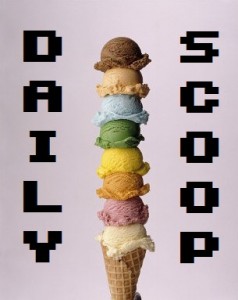 It's been a really busy board gaming time for us lately! We had friends over last night and played Secret Hitler, Catnanza, Parade, Rights, and Retro Loonacy. It was an amazing time! I even almost won Catnanza, tying with Anthony at a whopping 16 points.
Let's talk about some deals, shall we? The Humble Monthly is offering Soma free this month with a subscription. Don't know what that service is? Well, it's like Loot Crate, or those monthly boxes, but instead, it's digital games. Get one month for $12, three months for $11.67/month, six months for $11.17/month, or a year for $11/month. All subscriptions come with 10% off the Humble Store!
Over at Steam, the Weekend Deal is Depth, a team deathmatch game that pits sharks against divers. Play the game now for free, and if you like it, pick it up for $6.24, or get a four-pack for $18.74. The Daily Deal is Neon Chrome, which is on sale for $8.99.
Hit the jump to see today's t-shirts!
You may see a few familiar faces in "Call Us Weak" at Ript: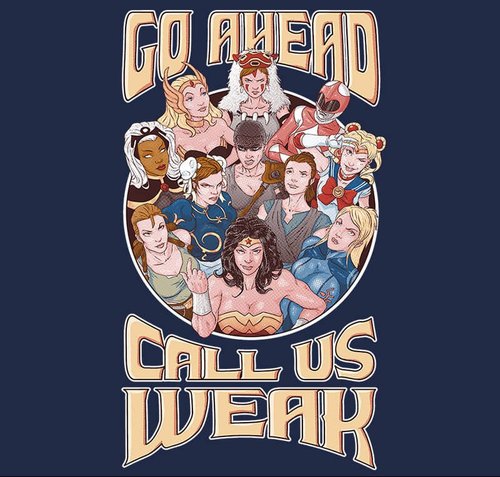 "Wumpa World" is my favorite shirt of the day, and it's available at Tee Tee: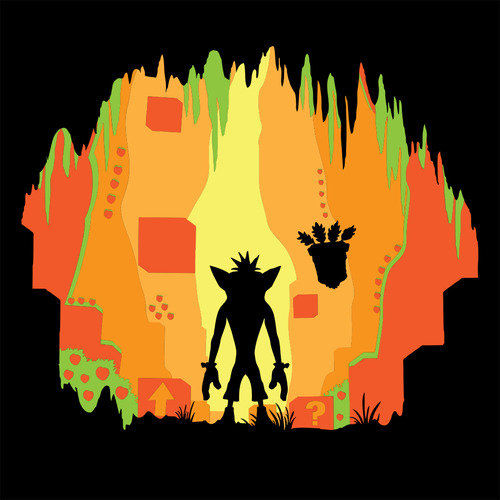 Finally, The Yetee has two great shirts. "Corneria Defense Force" is first: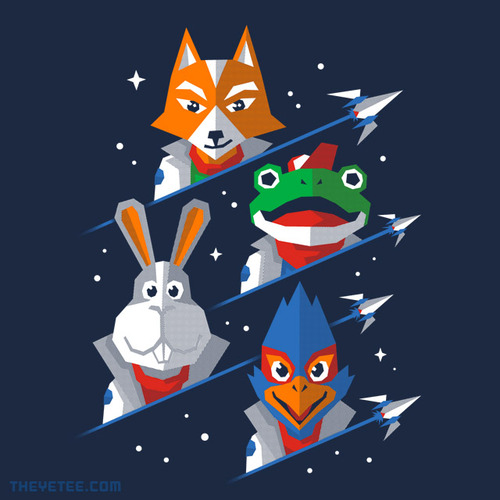 And "Fox To Do List" is second: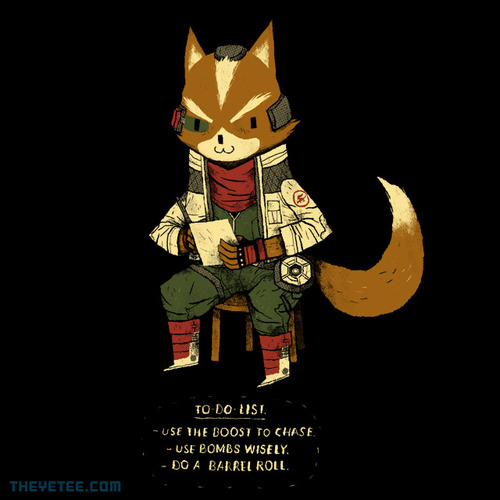 What an amazing lineup!