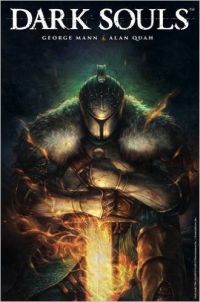 The final issue in Titan's Dark Souls comic book adaptation is now available to purchase from your local comic shop, but Titan has also announced that a collected edition will be available this December. Written by George Mann, and with artwork by Alan Quah, the Dark Souls comic looks at an unexplored side of the game's world by following Fira, a "battle-hardened warrior":
The official comic set in the world of the best-selling Dark Souls videogame franchise! Join Fira – a battle-hardened warrior – as she embarks upon a perilous quest to save her ailing kingdom, fighting countless hoards of demonic foes along the way!
Dark Souls: The Breath of Andolus will be released on December 6 and contain all four issues from the miniseries.