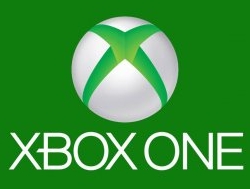 Microsoft has announced they'll throw open the doors to their corporate campus once again to help kick off (the newly renamed) PAX West with another ID@Xbox Pre-PAX Open House event. The event, which is free and open to the public (a PAX West badge isn't required), will take place on Thursday, September 1, at 5:00 PM (Pacific Time). Parking is also free and buses will shuttle people in need of a ride from the Washington State Convention Center to the Microsoft Campus.
Attendees will be able to check out playable demos for more than 50 ID@Xbox titles, including several never-before-seen surprises, and the Xbox Wire has a look at some of the games that'll be playable at the ID@Xbox Pre-PAX Open House event:
140 (Carlsen Games)
AER (Forgotten Key)
Ark: Survival Evolved (Studio Wildcard)
Armed and Gelatinous (Three Flip Studios)
Axiom Verge (Thomas Happ Games)
Beacon (Monothetic)
Blackwood Crossing (PaperSeven)
Brawlout (Angry Mob Games)
The Bunker (Splendy Games)
Candle Man (Spotlightor)
Cluster Truck (Landfall Games)
Cuphead (Studio MDHR)
Death Squared (SMG Studio)
Deforms (Ready At Dawn)
Earth's Dawn (Rising Star)
Everspace (Rockfish Games)
Flinthook (Tribute Games)
Gas Guzzlers Extreme (Gamepires)
GRIDD: Retroenhanced (AntabStudio)
Knee Deep (Prologue Games)
Mantis Burn Racing (VooFoo Studios)
Manual Samuel (Perfectly Paranormal)
Mekazoo (The Good Mood Creators)

Moonshot (Pump Action Games)
Outlast II (Red Barrels)
Pit People (The Behemoth)
Raiders of the Broken Planet (Mercury Steam)
Redout (34BigThings)
Refactor (NextGen Pants)
Rescue Triangle (CottonGame)
Rise and Shine (Adult Swim)
Road Redemption (Dark Seas Interactive)
Silence (Daedalic Entertainment)
Slime Rancher (Monomi Park)
Sniper Elite 4 (Rebellion)
State of Mind (Daedalic Entertainment)
Strength of the Sword Ultimate (Ivent Games)
Super Slam Dunk Touchdown (Tipping Goat)
Superweights (Pompaduo)
The Final Station (Do My Best Games)
The Jackbox Party Pack 3 (Jackbox Games)
We Are Chicago (Culture Shock Games)
Warhammer: Vermintide (Fatshark)
Westerado (Adult Swim)
Western Press (Bandit-1)
It's likely that most, if not all, of these titles will also be playable on the PAX West show floor.