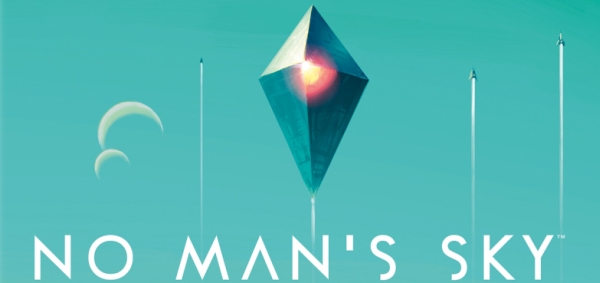 Have you heard that several stores broke the street date for No Man's Sky, and that a small handful of lucky gamers are playing the highly-anticipated space exploration sim right now? It's true, but once No Man's Sky officially launches on August 9, we'll all be playing a very different game…
In a lengthy post on the game's official website, Director Sean Murray has detailed the many changes that will be applied to the game as part of a "Day One" patch. Some of these changes include the creation of three distinct "Paths" where "early choices have significant impact on what you see later in the game," advanced combat techniques, multiple endings, and much, much more:
The Three Paths – there are now new, unique "paths" you can follow throughout the game. You must start the game on a fresh save, with the patch, as early choices have significant impact on what you see later in the game, and the overall experience.
Combat – Auto Aim and weapon aim has been completely rewritten to feel more gentle in general, but stickier when you need it. Sentinels now alert each other, if they haven't been dealt with quickly. Quad and Walker AI is now much more challenging, even I struggle with them without a powered up weapon.
Space Combat – advanced techniques have been introduced, like brake drifting and critical hits. Bounty missions and larger battles now occur. Pirate frequency has been increased, as well as difficulty depending on your cargo.
Writing – The Atlas path has been rewritten by James Swallow (writer on Deus Ex) and me. I think it speaks to the over-arching theme of player freedom more clearly now. Early mission text has been rewritten to allow for multiple endings.
According to Murray, this is just the first of several planned updates to the game. So, after several years in development, No Man's Sky might be ready for release, but it's far from finished.