Weekly Warp-Up: Let's Talk About the Nintendo NX Some More…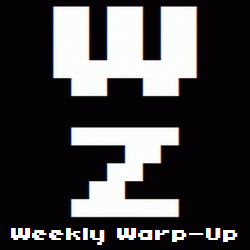 No, that's not a typo. Welcome to the Weekly Warp-Up, your weekly wrap-up of the biggest and the best articles posted at Warp Zoned this week…
Earlier this week, Square Enix announced plans to bring Dragon Quest X to the NX in Japan. While we still don't know any specifics about Nintendo's next console, the game announcements are starting to pile up. So it only made sense to create The Big List of Nintendo NX Games. I know that this "Big List" technically only includes a few titles so far, but it's a start.
Elsewhere on Warp Zoned this week, the newest Kickstart This! column took a look at Eliosi's Hunt, an overhead shooter from Brazilian developer TDZ Games.
Looking for more news from this past week? You can find it after the break.
New Game Announcements
Pre-Launch Updates and Release Date Announcements
Other Game News
New Videos
Etcetera
New Release Round-Up
It's Dangerous To Go Alone! Read This.
A Commenter Is You!