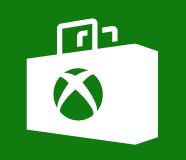 The Xbox Games Store received a pair of new games today… an MMORPG card battler and a physics-based platformer.
Momentum is the physics-based platformer, and it asks players to take control of a ball and navigate it through a variety of 3D environments. Developed by Projectile Entertainment, Momentum combines "zen atmosphere" with "challenging gameplay." Also available today is Lies of Astaroth, a free-to-play MMORPG card battler that adds a dash of fantasy to an "epic adventure" filled with "humor and suspense."
More information about both games can be found right here:
Xbox One Games

Lies of Astaroth (Free)
Lies of Astaroth is a free-to-play and highly addictive epic fantasy MMORPG card-battle hybrid! With its simple yet deep battle design, the game has long been championed as the combination of best of both worlds, satisfying both hardcore card game fans for strategy depth and causal players for fantasy RPG gameplay.

Momentum ($9.99)
Experience a new perspective with Momentum, a physics-based platformer. Choose one of many unlockable balls, and then skillfully maneuver it through 3D labyrinths. Race the clock as you rotate labyrinths and use gravity to your advantage. But be careful, because you could easily lose control. Momentum's zen atmosphere contrasts with its challenging gameplay. The soothing soundtrack and detailed environments combine to create a truly unique, relaxing vibe.