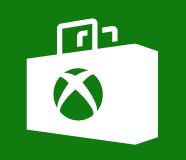 A pair of new games are now available to download through the Xbox Games Store…
First up is Slime Rancher, a first-person "life simulator" from developer Monomi Park that launched today as part of the Xbox Game Preview program. Players will take control of Beatrix LeBeau, a "plucky, young rancher" who wants to build a fortune by wrangling slimes on a distant planet called the "Far, Far Range." I wonder if that's in a galaxy near there?
Also available today is F1 2016, the latest open wheel racing sim from Codemasters. The newest Formula One racer includes "the full 2016 season calendar of 21 tracks," as well as "the full roster of 22 drivers and 11 teams" and a brand new Career Mode.
More information about both of these games can be found after the break.
Xbox One Games

Game Preview… Slime Rancher ($19.99)
Slime Rancher is the tale of Beatrix LeBeau, a plucky, young rancher who sets out for a life a thousand light years away from Earth on the Far, Far Range where she tries her hand at making a living wrangling slimes. With a can-do attitude, plenty of grit, and her trusty vacpack, Beatrix attempts to stake a claim, amass a fortune, and avoid the continual peril that looms from the rolling, jiggling avalanche of slimes.

F1 2016 ($59.99)
Get ready to go deeper into the world of the most prestigious motorsport than ever before. F1 2016 is the official video game of the 2016 FIA Formula One World Championship and features the full 2016 season calendar of 21 tracks, including the brand new Baku circuit in Azerbaijan, and the full roster of 22 drivers and 11 teams, including the new Haas F1 Team. F1 2016 immerses you in not only the on-track excitement of a Formula One career, including the addition of the iconic Safety Car and also the Virtual Safety Car for the first time, but also uniquely offers the drama and vehicle development that goes on behind the scenes.