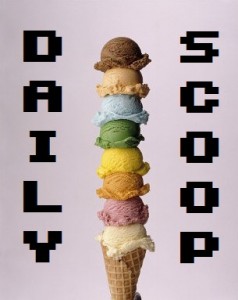 I got a lot of work done already this week, and my goal is to get enough done that I can finally start Destiny, which I installed last week. I'm not quite up to Rise of Iron but I'll get there! For now, I'll start with Taken King and see if I like it or not. Though with the friends I have who want to play it, I can't see how I wouldn't love it!
There's a new Humble Bundle available now – the Clickteam Fusion Bundle. Pay $1 or more for Clickteam Fusion 2.5 Standard (with $50 Developer upgrade credit), Oniken, Plantera, Tick Tock Isle, and the source code for Necromonads and Rock Rock Rocket. Pay $7 or more to unlock the Universal Windows Program Exporter, The Yawhg, Five Nights at Freddy's 3, and the source code for Quadle and room13, which is in early access. Pay $15 or more to unlock Clickteam Fusion 2.5 Mac Editor, Concrete Jungle, HTML5 Exporter, the source code for Saucer Squad and Fusion Shapes, Environmental Station Alpha, Install Creator Pro, and iOS Exporter.
The Midweek Madness at Steam is one of my favorite games right now, the beautiful Hyper Light Drifter. It's $13.39 for the game, or $16.74 for the game and the soundtrack. The Daily Deal is early access to Space Pirates And Zombies 2 for $13.39.
Hit the jump to see today's shirts!
There are just two shirts today. The first one is "Pactoberfest" at Shirt.woot: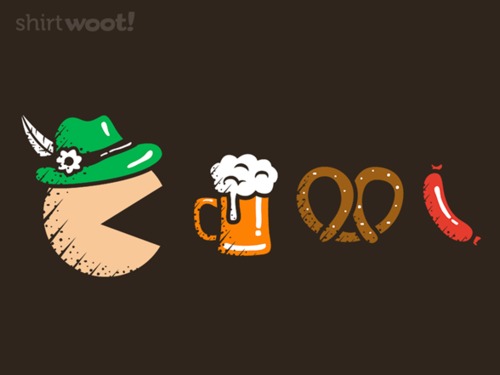 And the other one is "PokeThrones" at Ript: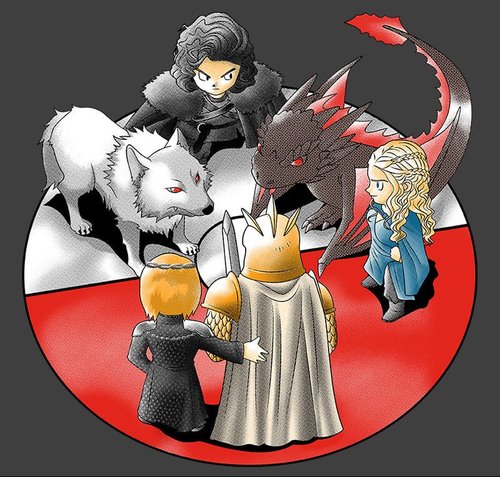 Nice!