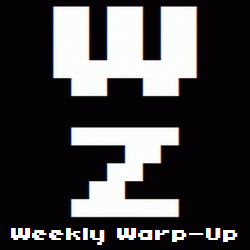 No, that's not a typo. Welcome to the Weekly Warp-Up, your weekly wrap-up of the biggest and the best articles posted at Warp Zoned this week…
Warp Zoned is in Seattle for this weekend's PAX West expo, and there's a lot of news coming out of the Washington State Convention Center. First up, Telltale announced a release date for Batman: The Telltale Series – Episode 2 (September 20) and the official title for the third game in the Walking Dead series (The Walking Dead: A New Frontier). We also heard from Microsoft about the Xbox One launch of Firewatch (which is happening on September 21), and Gearbox is bringing back Duke Nukem in Duke Nukem 3D: 20th Anniversary World Tour. And speaking of blasts from the past, Gun Media unveiled a bloody new trailer for Friday the 13th: The Game.
Elsewhere on Warp Zoned this week, we put Titanfall 2's Technical Test through its paces, and UK Correspondent Andrew Rainnie published a new Kickstart This! column focusing on Ruin of the Reckless.
We're heading back to PAX West, but you can find even more news from the past seven days after the break. And Happy Labor Day everyone!
New Game Announcements
Pre-Launch Updates and Release Date Announcements
Other Game News
Four new Legend of Zelda Amiibo figures will be released on December 2 including "8-Bit Link."
New Videos
Rumor Has It
A new batch of Nintendo NX rumors said the console's controllers will include Motion Control, Force Feedback, a Split D-Pad, and a Share Button.
And another rumor is saying the Nintendo NX will use cartridges instead of optical discs.
New Release Round-Up