Weekly Warp-Up: Pokemon is Coming to the Nintendo NX…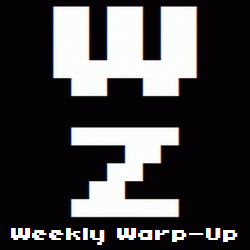 No, that's not a typo. Welcome to the Weekly Warp-Up, your weekly wrap-up of the biggest and the best articles posted at Warp Zoned this week…
While it still remains shrouded in mystery, the Nintendo NX got a big boost this week when the CEO of The Pokemon Company confirmed that a Pokemon game is in development for the Nintendo NX.
Elsewhere on Warp Zoned this week, we dove into No Man's Sky with a complete review and took a look at Crashlands, another exploration game that was "Seen At PAX West 2016."
Finally this week, Chris Cobb published Part Four in his look at the history of horror games… It's In Your Blood: A History of Horror Games.
More news from the past seven days can be found after the break.
New Game Announcements
Pre-Launch Updates and Release Date Announcements
Other Game News
New Videos
New Release Round-Up
It's Dangerous To Go Alone! Read This.
A Commenter Is You!