Weekly Warp-Up: The Last Guardian Was Delayed Again…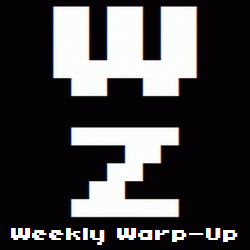 No, that's not a typo. Welcome to the Weekly Warp-Up, your weekly wrap-up of the biggest and the best articles posted at Warp Zoned this week…
The Tokyo Game Show kicked off to some disappointing news this year. In addition to a no-show from Nintendo's NX console (though the consolemaker might have accidentally leaked a March 4, 2017 release date), Sony revealed that The Last Guardian has been hit with another delay. The very highly-anticipated game will now be released for the on December 6… hopefully.
Elsewhere on Warp Zoned this week, we dove into hands-on impressions of both Pit People (a strategy RPG from The Behemoth) and the MetaArcade Adventures Platform (a text adventure creation tool from MetaArcade).
More news from the previous seven days can be found after the break.
New Game Announcements
Pre-Launch Updates and Release Date Announcements
Other Game News
New Videos
New Release Round-Up
It's Dangerous To Go Alone! Read This.
A Commenter Is You!