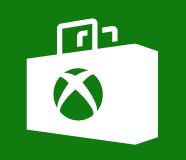 Norse Gods, another Chess game, and spooky dolls are the highlights of today's Xbox Games Store update…
In Jotun: Valhalla Edition, Xbox One owners will do battle with monsters in Norse Purgatory as Thora, "a Viking warrior who died an inglorious death and must prove herself to the Gods to enter Valhalla."
However, if you'd prefer to wage war on a different sort of battlefield, Ripstone launched Pure Chess: Grandmaster Edition today for the Xbox One. Pure Chess: Grandmaster Edition will offer online play against up-to eight friends or local play against ten different AI opponents.
Finally today, Emily Wants To Play comes to the Xbox One and brings with it the eerie suspense of being alone in an isolated house with three terrifying dolls and a strange little girl named Emily.
More information on all of these games (and a few other new releases) can be found after the break.
Xbox One Games

Jotun: Valhalla Edition ($14.99)
Jotun is a hand-drawn action-exploration game set in Norse mythology. In Jotun, you play Thora, a Viking warrior who died an inglorious death and must prove herself to the Gods to enter Valhalla. Explore vast regions of Norse Purgatory to find runes to unleash the jotun, giant Norse elementals. Fight them using only your massive two-handed axe, the blessings of the Gods and your skills!

Pure Chess: Grandmaster Edition ($12.49)
Chess is all about the challenge. So whether you're playing online against up-to eight friends at any one time; matchmaking with the existing Pure Chess community of over 2.5 Million players; or head-to-head against the AI, there's always a game to play, when you want to play. Developed with the aid of a respected chess Grandmaster, the game features a depth of tutorials for players of all ages to learn and improve the game. Pure Chess also has a powerful and finely tuned AI setting, across ten levels, so you can play at the ELO best suited to you. The better you are, the more challenging the AI can be.

Emily Wants To Play ($4.99)
It's 11 PM, and you are at the last house on your route. The lights are on, and the front door is opened. But, the windows are all boarded up and the grass is overgrown. It seems like a strange place to deliver a pizza, but at least, it looks like someone is home. Freely roam the house and try to figure out what is going on. Three dolls and a strange girl named Emily will also start roaming the house as the hours toll by. Stay away from them, but if you do end up in a room with one, figure out how to stay alive.

Stardust Galaxy Warriors: Stellar Climax ($9.99)
Stardust Galaxy Warriors: Stellar Climax is an engaging 1-4 player couch co-op action shooter game, combining SHMUP and Brawler-like gameplay with light RPG elements. Choose from different game modes, gameplay settings, mechs, weapons and upgrades to customize your experience freely. Soar through space, defeat evil, and save the future… from itself!

King Oddball ($4.99)
The King swings a boulder back and forth with his tongue and you get to release it by pressing a button. Time the release accurately and crush as many targets as possible with each boulder. Simple but addictive! Extra boulders are awarded for crushing three or more targets with a single throw. Master the game by anticipating how boulders roll, bounce, and launch from explosions. Take advantage of collapsing structures too! Conquer the world in more than 160 fun and increasingly challenging levels!