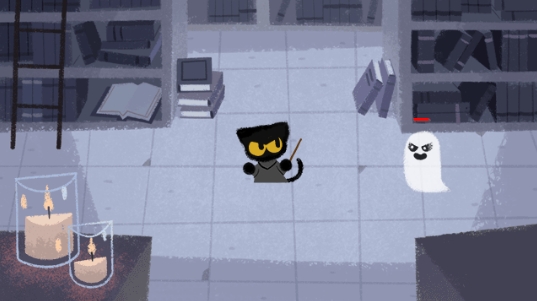 Oh no, Magic Cat Academy is under attack by a gaggle of ghosts! Quick, help Momo the Cat use her magic wand to expel the sinister spirits!
Magic Cat Academy is also the name of Google's latest Doodle, and it's a five-level spellcasting game where players draw symbols with their mouse to defeat an army of ghosts. Each level takes place in a different room at the titular school, and it's up to Momo the Cat to save her friends.
The game start off easy enough, but players will have to perform some quick-thinking and do some heavy strategizing once they take on ghosts powered by multiple symbols.
Magic Cat Academy can currently be found on Google's homepage, as well as at its permanent home in the Google Doodle Archive.