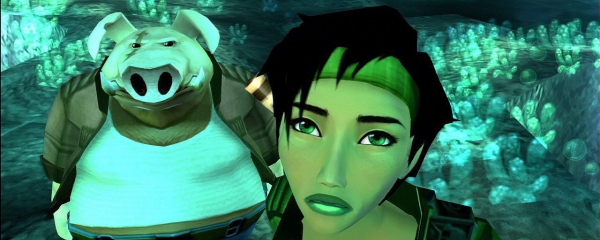 It's happening! It's finally happening!
Last week, Michel Ancel unveiled a stray piece of Beyond Good & Evil 2 concept art through Instagram. But today, the famed developer went ahead and confirmed that the game (which was first announced by Ubisoft back in 2008) has officially entered the pre-production phase.
Once again, this barrage of good news began on Instagram, with Ancel uploading images of a shark monster and a bipedal rhino. The image of the rhino was accompanied by a caption confirming the game's newly-minted status as an in-development project: "Endangered species – now saved – Game in pre-production – Stay tuned!"
It will likely be quite a while before Beyond Good & Evil 2 receives a splashy public debut, but in the meantime, Ubisoft wants to further stoke the hype train with a free giveaway of the original Beyond Good & Evil through their Ubisoft Club. Fans will be able to be able to pick up the PC edition of the game for $0 beginning on October 12.