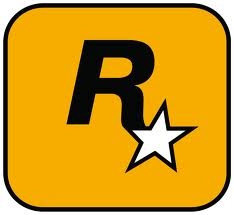 Rockstar's most recent game, Grand Theft Auto V, originally launched for the PS3 and Xbox 360 in 2013. Since then, the famed developer has brought the open world favorite to the PC, PS4, and Xbox One, and developed an extensive slate of add-ons and additions for the game's popular "Grand Theft Auto Online" mode. But is that really how they've been spending all their time?
Back in August, Take-Two CEO Strauss Zelnick said Rockstar was "hard at work on some exciting future projects that will be revealed soon."
We might not have to wait much longer, because this morning, Rockstar uploaded a new version of their logo to Twitter, YouTube, Facebook, Instagram, and their official website. The distressed style and bold color scheme are very reminiscent of Red Dead Redemption, and with a sequel believed to be in development, we could be looking at a countdown to Red Dead Redemption 2:
— Rockstar Games (@RockstarGames) October 16, 2016
There's no guarantee that Rockstar's redecorating will lead to a Red Dead Redemption 2 announcement, but it is certainly an encouraging sign.