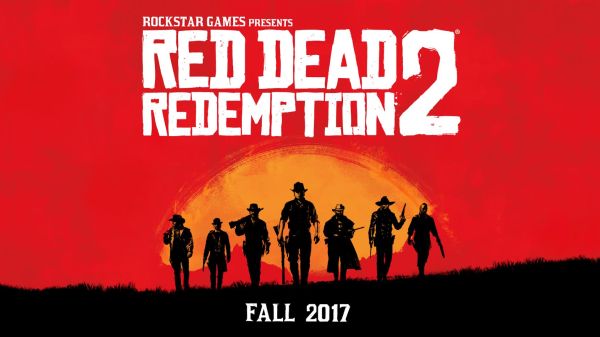 It's official… Rockstar Games will release Red Dead Redemption 2 for the PS4 and Xbox One in Fall 2017. Like a stoic cowboy, Rockstar didn't say much else about the game, but in addition to a new adventure in the old west, Red Dead Redemption 2 will also include a multiplayer-focused "Red Dead Online" mode:
Developed by the creators of Grand Theft Auto V and Red Dead Redemption, Red Dead Redemption 2 is an epic tale of life in America's unforgiving heartland. The game's vast and atmospheric world will also provide the foundation for a brand new online multiplayer experience.
"With Red Dead Redemption 2, the team is working hard to push forward our vision for interactive entertainment in a truly living world," said Sam Houser, the Founder of Rockstar Games. "We hope to deliver players an epic experience that builds upon everything we've learned making games."
The first trailer for Red Dead Redemption 2 will make its debut this Thursday, October 20, at 11:00 AM (Eastern Time).