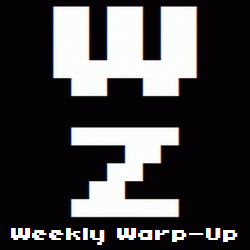 No, that's not a typo. Welcome to the Weekly Warp-Up, your weekly wrap-up of the biggest and the best articles posted at Warp Zoned this week…
Sony launched their PlayStation VR headset earlier this week, but the hottest new tech in gaming might have already been overshadowed by a new selection of Nintendo NX rumors.
According to insider information from multiple sources, Nintendo has remasters of The Legend of Zelda: Skyward Sword, Mario Kart 8, Super Smash Bros. For Wii U, and Splatoon in the works for the NX. We've heard this story before, but the tipsters also heard that a number Nintendo 64 and Wii remasters are in development as well.
Nintendo isn't the only publisher working hard on NX games. According to the latest rumors, Final Fantasy XV and Final Fantasy VII Remake are in development at Square Enix, as is a new Tom Clancy's Splinter Cell game and a Yoshi/Rabbids Crossover at Ubisoft, along with untitled new games from Platinum Games and Capcom.
More news from the previous seven days can be found after the break.
New Game Announcements
Pre-Launch Updates and Release Date Announcements
Other Game News
New Videos
Etcetera
Rumor Has It
New Release Round-Up