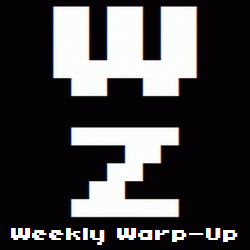 No, that's not a typo. Welcome to the Weekly Warp-Up, your weekly wrap-up of the biggest and the best articles posted at Warp Zoned this week…
Nintendo officially unveiled their Switch console last week, but kept talking about it this week, confirming the Switch won't offer a "second screen" option like the Wii U, but that it will support Amiibo figures. After that, Nintendo went silent, eventually saying they would unveil the launch date, games lineup, and price for the Switch on January 12.
So in the meantime, it's back to the rumor mill for us, including a report stating the Switch will feature a multi-touch touchscreen. Also, a pair of indie adventures, Monster Boy and Oceanhorn: Monster of Uncharted Seas, were announced for the Switch.
Elsewhere on Warp Zoned this week, we got ready for Halloween by looking back at one of the most important horror games from the late 90s. Prepare yourself, because… It Came From 19XX: Silent Hill.
More news from the rest of the week can be found after the break.
New Game Announcements
Pre-Launch Updates and Release Date Announcements
Other Game News
New Videos
Rumor Has It
New Release Round-Up